VV Spa
17-4400 Sheppard Ave E
Scarborough, ON

416-321-5588
Our clean and comfortable facility is open every day from 10:00 a.m. until 9:00 p.m., 7 days per week, and is very conveniently located at the northwest corner of Brimley and Sheppard.
Call anytime for an appointment or simply walk in and we will try our best to accommodate your needs. Try a soft relaxing massage treatment, maybe some back walking if you wish, and feel like a million dollars. Our enthusiastic masseuses can tailor their services according to your needs, and put a smile on your face. A variety of beautiful attendants provide the best of services, including Chinese, Japanese, Vietnamese, and Korean women. Take a shower first, and enjoy a complementary bottle of water afterwards. Massage 30 mins $40, 45 mins $50, 60 mins $60.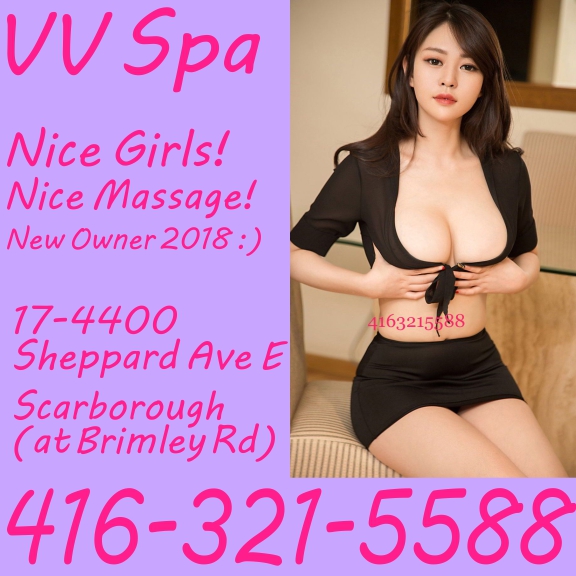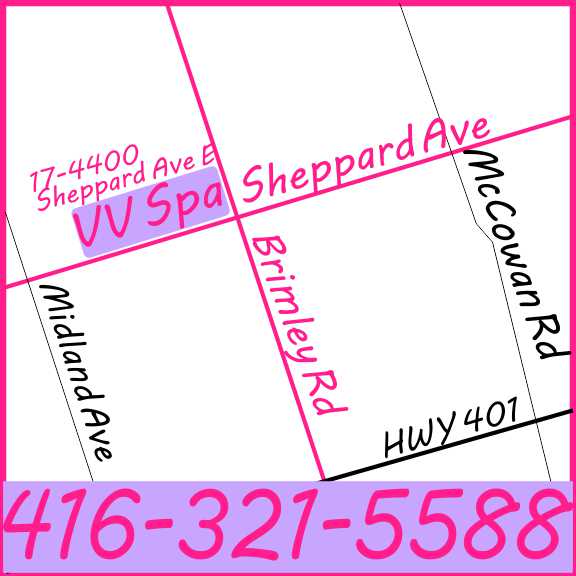 VV Spa
17-4400 Sheppard Ave E

Scarborough, ON M1S 5J5

416-321-5588
Call Now!